Become part of the RegTech community
There are many use cases where you can support the RegTech community - just contact us.
What does the regtech ecosystem in the DACH region look like?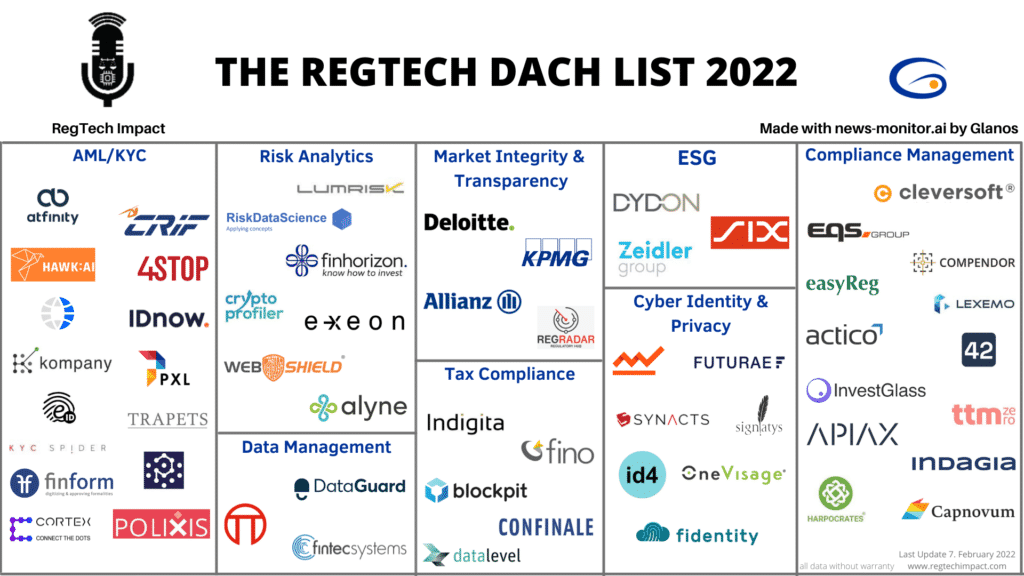 The classification of RegTechs application areas by RegTech Impact serves as an orientation and is not complete
Supporting example by Glanos GmbH
Become a supporter - just contact us. Thank You!